Are your "Top Results" appearing ahead of more recent emails when searching in Outlook, even though you have sorted by date? Here's a quick 1minute fix for this issue!
Follow the instructions below to turn off:
Click in the Search bar so it brings up the Search tab in the ribbon.

Click in the Search tab whne it appears, click on the Search Tools icon to drop down and select Search Options.

Search on the left side of the Outlook Options should be highlighted.
Uncheck the last item in this window "Show most relevant search results on top" and click OK.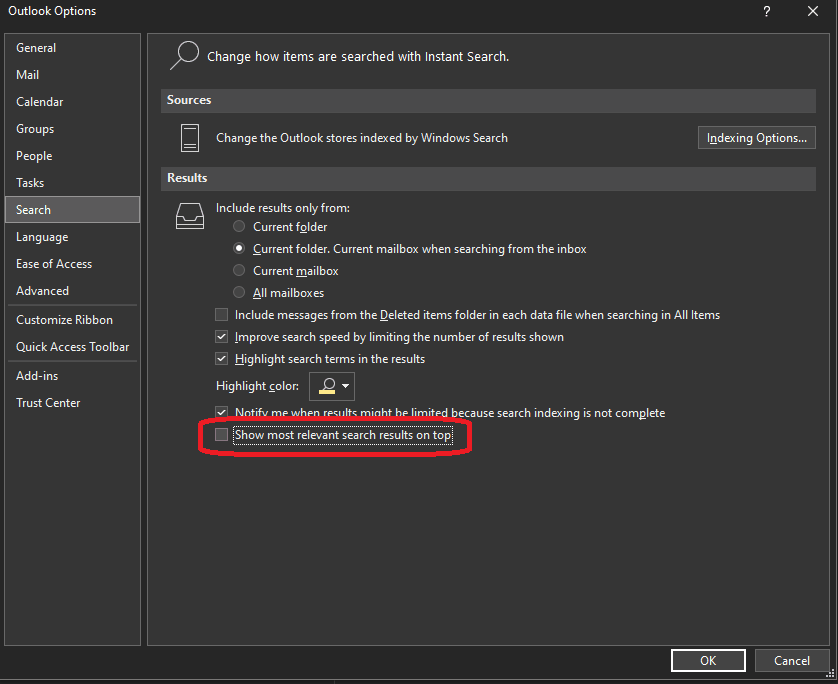 Outlook will no longer filter your search results, and will display them in chronological order.
Sign up to our newsletter for more useful Microsoft Office tips, along with cybersecurity and digital transformation advice.